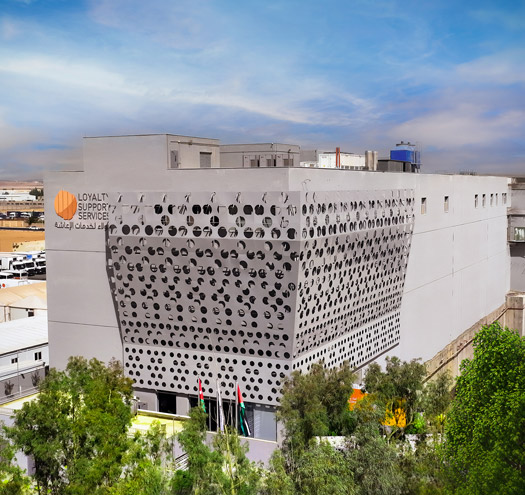 Loyalty Support Services (LSS) is Jordan's largest provider of life support services. With a team of more than 10,000 continuously trained professionals across strategic support service fields – from catering and cleaning to facility and site management and beyond – we work to provide our clients with high-quality, cost-effective services and solutions that are carefully customized to meet their unique needs. Our diverse expertise includes particularly extensive knowledge and insights into defense and government, education, business and industry, healthcare, and hospitality.
The name Loyalty Support Services stems from our loyal commitment to our clients: we consider ourselves an extension of our clients' operations, meaning that everything we do is in support of their growth and success.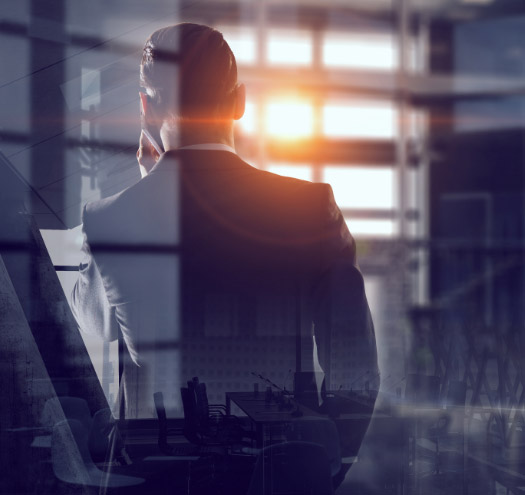 We aspire to become the region's preferred catering and support service provider, with a reputation for combining efficiency and efficacy with superlative quality and care.
Our mission is to make it easier for our clients to focus on doing what they do best. We work diligently to develop our team, strategies, processes, and facilities in ways that allow us to provide increasingly more efficient and effective services so that our clients can put their energies into running their core operations, achieving their key business objectives, and contributing to the growth of the national economy.

"It is our pleasure to recognize Loyalty Support Services for their valuable contributions during Eager Lion 2019."

United States Naval Amphibious Force, Take Force 51
United States Fifth Marine Expeditionary Brigade

"Thank you, Loyalty Support Services, for the support and services you provided to
the Belgian Air Force during their deployment in Jordan."

Belgian Air Force

"Without your efficient and flexible aid in all matters of real life support, the participation of the Belgian Detachment in Eager Lion 2015 would not have been as successful as it was."

DetCo Information Operations Group, Belgian Air Force

"Your commitment to excellence is commendable and you bring great credit upon yourselves and the Hashemite Kingdom of Jordan."

United States Army, First Battalion, 68th Armored Regiment

"I'm very grateful not only for the professional work provided by you and your team but also for your cooperativeness and effort to help whenever we were in need of any kind of service."

Deutsches Einsatzkontingent Counter DAESH

"Your outstanding contributions and individual dedication were instrumental to the success of this bilateral command post exercise.
Thank you for a job well done!"

Illinois Army National Guard

"The United States Central Command appreciates your efforts and professionalism displayed during this important joint readiness exercise."

South Carolina Army National Guard

"Your expertise ensured that the Marine Expeditionary Unit received exceptional resource and engineering capabilities."

United States Marine Corp, 11th Marine Expeditionary Unit

"I would like to express our appreciation for LSS's outstanding support and loyalty during the Pilgrim S Khanjar exercise."

British Army Commander

"Your efforts were crucial in meeting the nutritional needs of our team during the training that took place aboard the 91st Battalion."

United States Marine Corp, 91st Battalion

"We would like to express our appreciation for LSS for their assistance and support with Alpha Company, First Battalion, Third Special Forces (Airborne) during the Eager Lion 2016 exercise in Amman."

Alpha Company, First Battalion, Third Special Forces Group (Airborne)

"Thank you for your dedicated service to the soldiers and airmen of the Muwaffaq Salti Air Base. We appreciate you!"

United States Air Force Commander, 407th Expeditionary Support Squadron

"LSS served more than 90 meals to our Marines, and provided Christmas and New Year's Eve dinners that made us feel at home."

United States Marine Corp, 77th Battalion

"Loyalty Support Services showed great dedication and superior work quality, which were the keys to ensuring over 224 meal times were completed with perfect success."

United States Navy Camp Mayor

"The Jordanian Special Operations Command and the 19th Special Forces Group (Airborne) would like to recognize LSS for their hard work and professionalism in supporting Operation Eager Lion 2017."

United States Marine Corp, 19th Special Forces Group (Airborne)
Jordanian Special Operations Command

"King Abdullah II Special Operations Training Center recognizes Loyalty Support Services for their notable efforts and valuable participation in the 10th annual Warrior Competition."

King Abdullah II Special Operations Training Center

"Your professional competence and skills were vital to our mission success and your dedication to excellence is commendable."

United States Army Central, G37 Training and Exercise Division